4 tags
Billy Corgan to CPK: Stop Mutilating Calves →
Smashing Pumpkins founder and frontman Billy Corgan is the latest star to speak out against the cruel practice of dehorning cattle. Billy is calling on California Pizza Kitchen to make the responsible and ethical decision to demand that its cheese suppliers stop this barbaric mutilation.
tspchronicles: Ring of the Shadow - The Marked
Watch
tspchronicles: Scary Neurotic Song - The Marked
4 tags
5 tags
James Iha says 'Never Say Never' on Smashing Pumpkins reunion Q. Do you and Billy Corgan talk at all anymore? A. It's probably been eight or nine years. Q. Is there any condition that could be met to reunite the two of you, on stage or off? A. Never say never, but as I said we haven't talked in a really long time. I haven't heard the new [Pumpkins] record.
2 tags
Anonymous asked: hi, you seem like SP fan who actually doesn't hate the new band for hate sake, but has some real reasons for that. as you brought up the hipstersunited demise; currently there's really no place on the internet for sp fans to engage in constructive and interesting discussion on band related topics so I thought I may try it here. I'm interested in your thoughts on Oceania?...
3 tags
markscarebearwallet asked: I am loving this drama so much. XD Also does no one remember a matter of months ago when Billy told that transgender girl that he was going to "knock her fucking lights out" and that she was "so, so ugly" just because she voiced her opinion about him on the internet? Does no one realize what a petty child he's become?
2 tags
i'd like to maintain this blog as a place where we can discuss anything sp, new and old, and do so fairly. the hipsters united blog is over now (most likely because they got tired of the monte/crestfallen rivalry) and honestly HU was the only place where people could state their opinions without getting shit on by trolls or getting their comments deleted by fascist moderators i'll...
3 tags
sheeniebeanie answered your question: billy corgan says he reached out to the rest of… Billy. He put that huge ad in the chicago times that EVERYONE talked about the day THEFUTUREEMBRACE came out. Maybe Iha meant directly… hehe yes i was hoping someone would bring this up. i just saw that as a huge publicity stunt tbh. why would billy do that the day TFE came out? why not ask the ex-members...
2 tags
billy corgan says he reached out to the rest of the original line-up about getting sp back together. james iha however says he was never approached about such a thing who do you believe?
2 tags
2 tags
ok ima let you guys vote (and if you dont i'll just pick myself) do you want me to post a machina pre-master tomorrow or something from starchildren?
2 tags
4 tags
4 tags
Black Irish - Billy Corgan
2 tags
eatsleepmoresleep asked: The recent Smashing Pumpkins hasn't really been at the top of my radar. So, since Jimmy has left the band, what exactly has Billy been trying to pull? I only have a vague idea.
2 tags
In my opinion billy should have never attempted to resurrect sp. It was clear he only wanted sp back for the money anyway
2 tags
eatsleepmoresleep asked: Smashing pumpkins kind of lost its cred with me when Billy tried to replace the SP drummer (there were two or three, but even then, he was more than iconic). Seriously, Billy has always been known for the crap he's pulling right now. He had a rep before the band originally broke up.
Sup new followers. Thanks for swinging by. And to those who still follow, thanks for sticking around. I'll be posting some more rare sp jams in the near future
2 tags
michaelpittjonathanrhysmeyers-d asked: So the answer is basically there's no real reason why you hate Billy - you hate just to hate. Got it. So I guess you'll be deleting this blog soon. Bye.
michaelpittjonathanrhysmeyers-d asked: what did Billy do to you? Why such the intense hate?
3 tags
i just got this fan mail: Wait, are you saying you're anti new SP? You have the TBK tracks on your front page…. I hope I was just misunderstanding where that new post was directed. If not, then I can't follow this blog. How could I? — iamfulltimeinternet i posted those tracks back when i used to ~work~ for the band and before billy turned his back on everyone. you can unfollow, i dont give a...
2 tags
king-of-gloom asked: Is this the official Pumpkins Tumblr? And if so, who runs it? Thanks!
theembersneverfade asked: Hey :) any chance of a follow back pleasssse <3
2 tags
ethanodaniel asked: What's up with all the ranting?
4 tags
RIP Billy Corgan
Long live james iha
The jig is up!
2 tags
Hi Annie-Dog
king-of-gloom asked: Hi! Who runs this blog?
3 tags
STREAM NEW ALBUM BY THE SMASHING PUMPKINS...
STREAM NEW ALBUM BY THE SMASHING PUMPKINS EXCLUSIVELY ON THE iTUNES STORE NOW OCEANIA is the forthcoming album by THE SMASHING PUMPKINS. Intended to recapture the album experience, all 13 songs on OCEANIA will be premiered simultaneously to fans, radio, press and the online world. Forgoing the standard industry launch, the group purposely planned no single or video to be released prior to the full...
5 tags
4 tags
Official Oceania Press Release →
4 tags
3 tags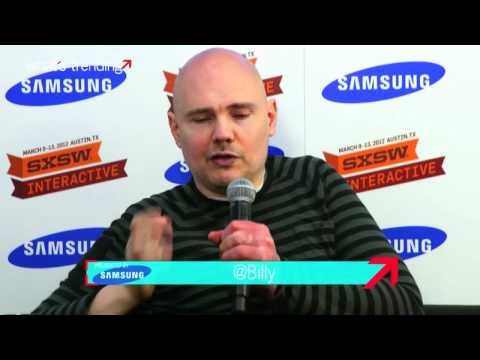 3 tags
4 tags
4 tags
4 tags
3 tags
1 tag
1 tag
Watch
Webisode #1 - Daydream
2 tags
3 tags